The single most important factor that impacts generalised anxiety is what you eat.  Food directly alters the structure and function of your brain & your gut (your second brain) and ultimately your mood.
Foods can increase panic, or foods can have a calming, nurturing and nourishing affect.  We can do all the things- pop all the pills, exercise enthusiastically, sleep solidly & water ourselves, but if our food fails us, everything falls apart. Of course, we are not all the same and our reactions will vary, but generally speaking there are the harmers and the helpers when it comes to anxiety and panic. 
The Harmers; bring on the anxiety & panic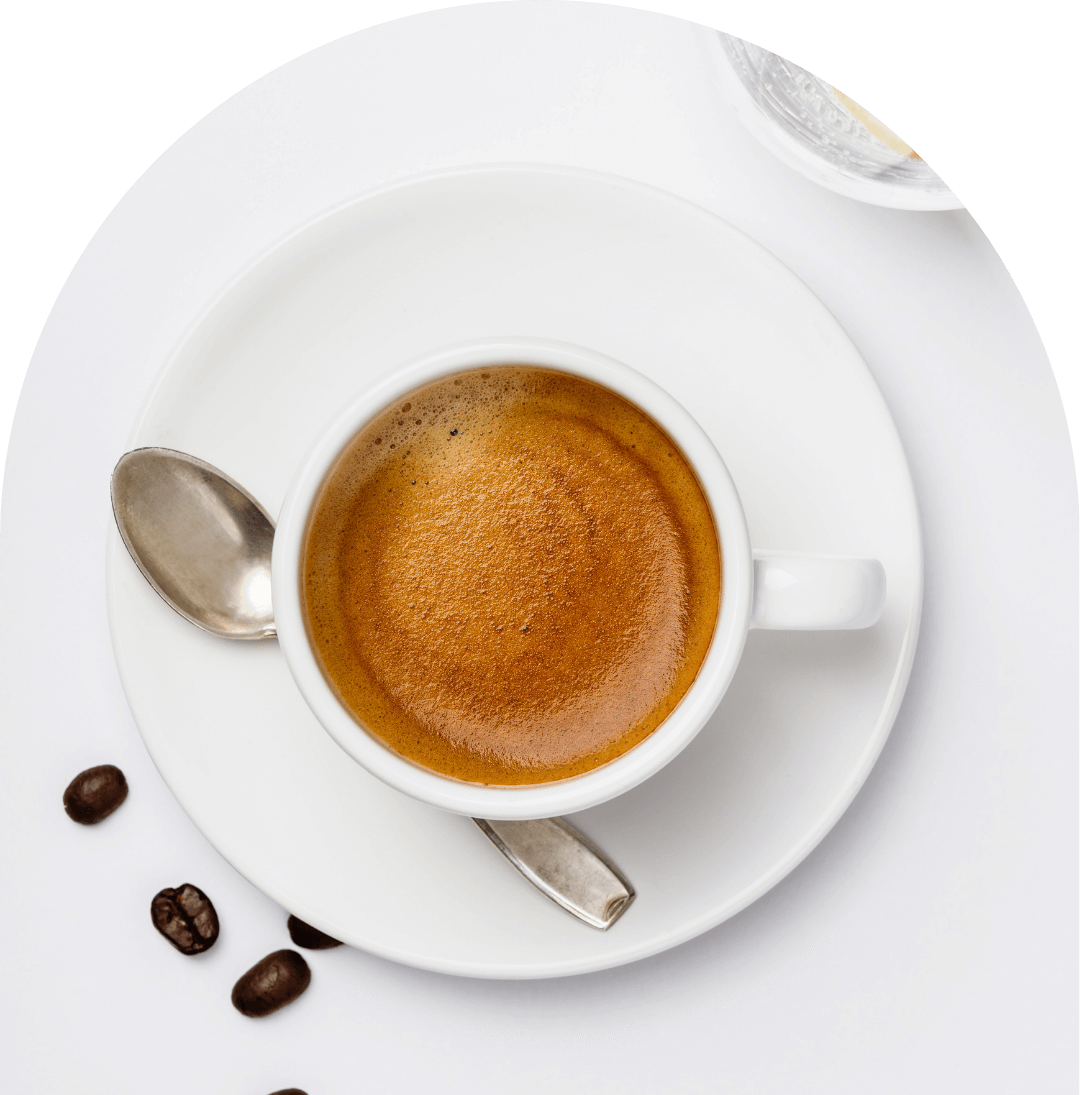 Caffeine
Yep, I know you know. But I need to remind you. If you are anxious, you are probably hypersensitive to stimulants; caffeine (and sugar). It can cause racing heart, the jitters, shaking, or even a full-blown panic attack with too much coffee. How much is too much? That depends on each individual. Some are ok on just one cup or less than 100 mg caffeine daily (which is about the amount you get in one standard cup of coffee). But you need to find your sweet spot, which may quite possibly be zero…
And it's worse with half a bucket of sugar added…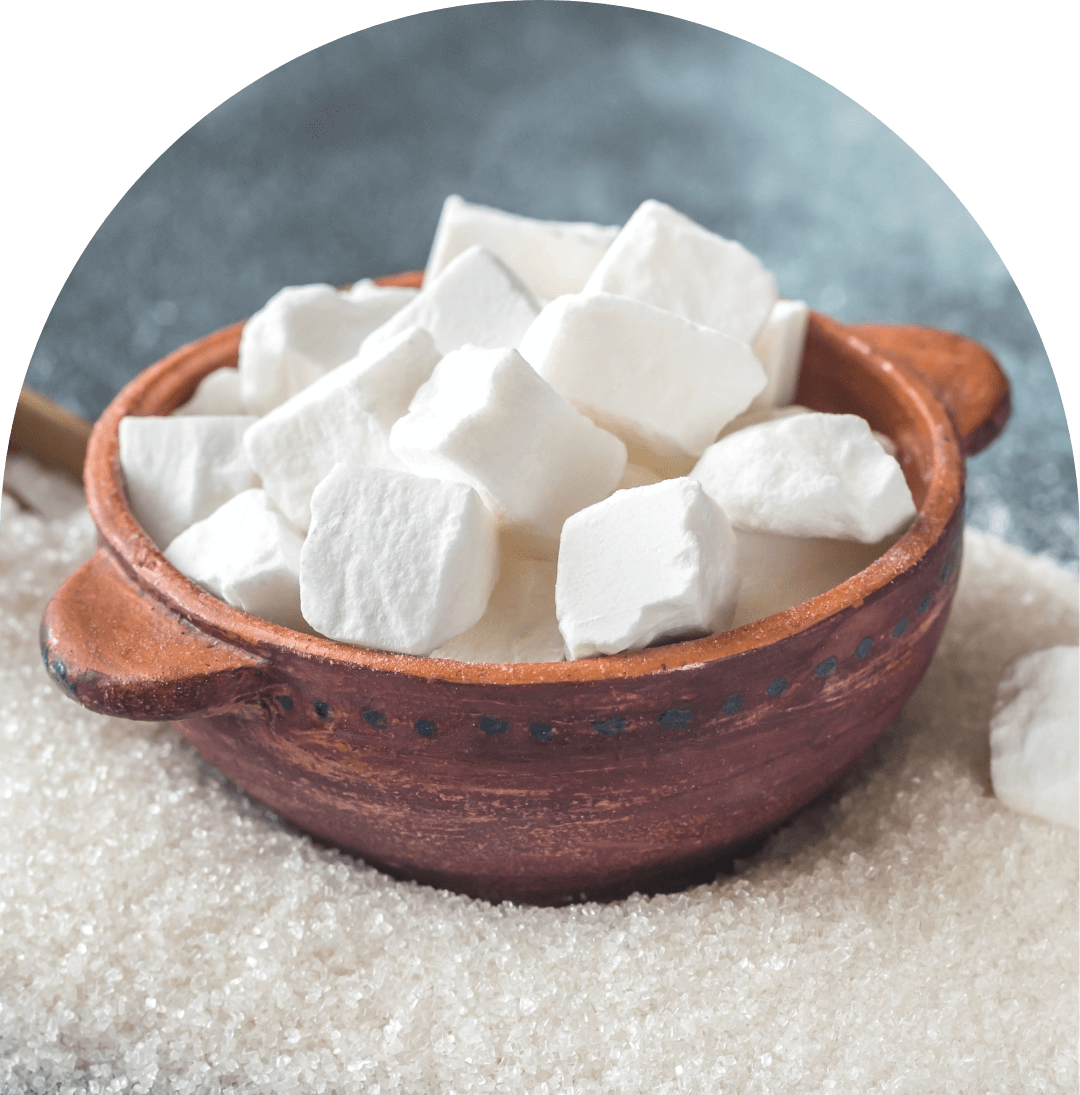 Refined Sugar
The other addictive white powder. Like caffeine, it's super stimulating and just not worth it. Naturally occurring sugars in fruits, vegetables and dairy (fructose and lactose) are OKAY but SUGARS removed from their original source and ADDED to foods (sweeteners, flavours, preservatives or to prolong shelf life) we need to watch. Personally, I think the ONLY sugar we should be consuming is from natural sources, no more than 6-8 tsp (24-32 grams) IN TOTAL.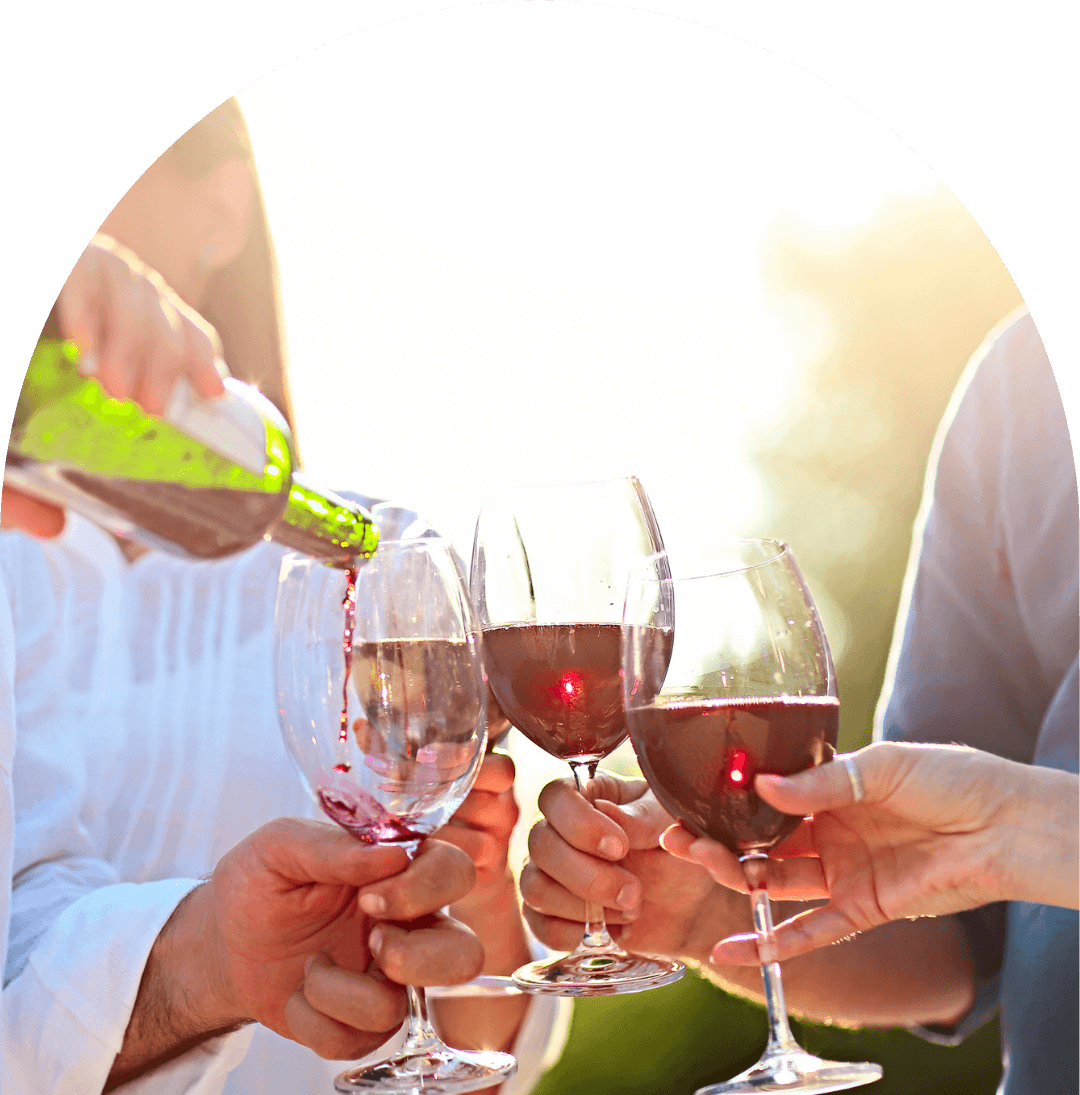 Alcohol
Ok, this is a biggie. And it's hard because so often we can't wait for wine o'clock to unwind. One drink or two can have that calming effect. But, alcohol changes levels of serotonin and happy hormones in our brain, ultimately worsening anxiety. In actual fact, you may feel more anxious after the alcohol wears off. Alcohol-induced anxiety can last for several hours, or even for an entire day after drinking. The more you drink, the more terrifying the anxiety an be
Little bits are ok. The key is finding your sweet spot. When you are going through a particularly anxious time, it's best to avoid all three. Complete abstinence. Brutal. And effective.
The Healers; eat your way to peace and calm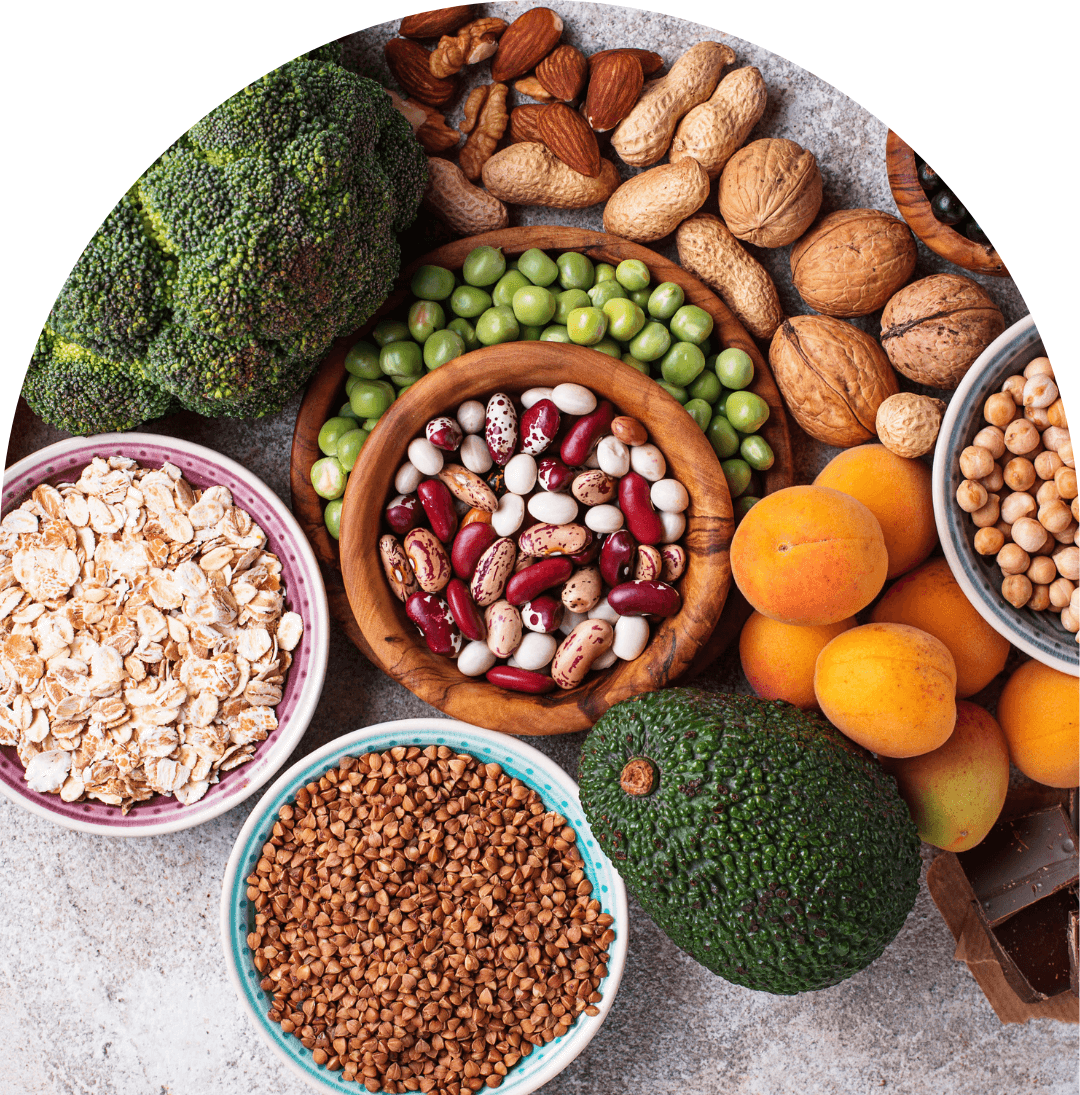 Magnesium
Magnesium is natures calming mineral, soothing both the nervous system, & relaxing muscles. Many of our neurotransmitters (brain chemicals) serotonin, GABA, dopamine & norepinephrine depend on magnesium for manufacture and function.
A magnesium deficiency can manifest itself as fatigue, insomnia, muscle tension, and of course stress, ANXIETY & panic. Muscle cramps and a twitching eyelid are two tell tale signs of magnesium deficiency. Consciously chose magnesium rich foods, but you may need to supplement too, especially in times of overt anxiety.
Foods rich in magnesium: walnuts, almonds (nuts generally), dark green leafy vegetables (spinach & baby spinach, rocket, kale, bok-choy, silver beet, broccoli, brussel sprouts, mustard and collard greens), dark chocolate, pumpkin seeds, black beans, avocado, yogurt, bananas, rolled oats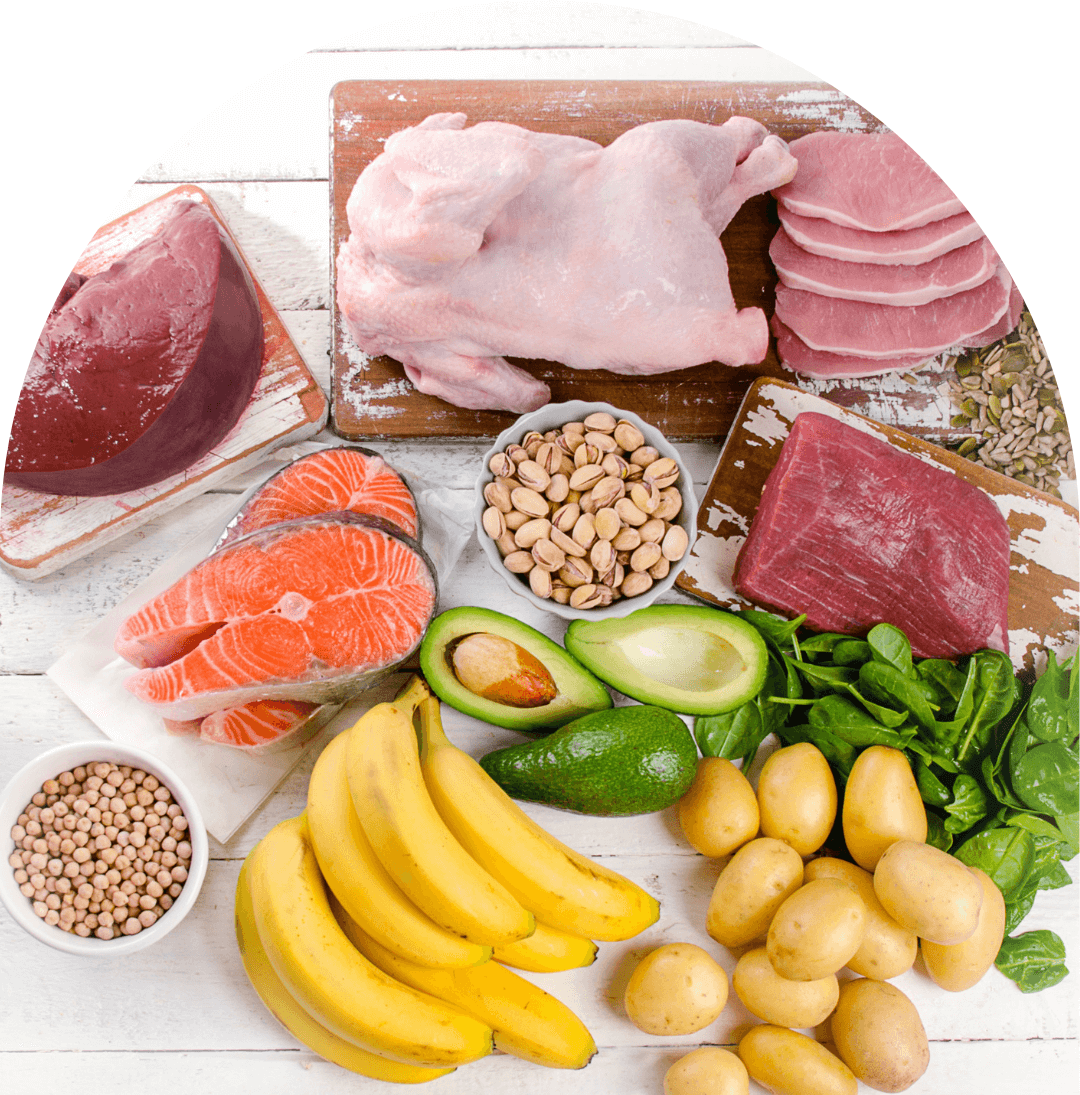 B Vitamins (B3, B6, B12 & Folate)
B vitamins are essential for healthy nerves and brain cells, and many of us are deficient. A B vitamin deficiency, especially a B12 deficiency, has been shown to increase mood swings and depression.
Vitamin B5 supports the adrenal glands, which reduces stress and anxiety levels. Vitamin B9 (folate) and vitamin B12 are important in balancing out depressive moods. Vitamin B6 together with magnesium can balance out anxiety that occurs in conjunction with PMS.
Foods rich in B vitamins: Nuts & seeds, especially sunflower seeds & pistachio nuts, sardines, salmon, turkey, poultry, eggs, grass-fed beef, lamb, bananas, avocado, spinach & dark green leafy vegetables (baby spinach, rocket, kale, bok-choy, silver beet, broccoli, brussel sprouts, mustard and collard greens), dried fruits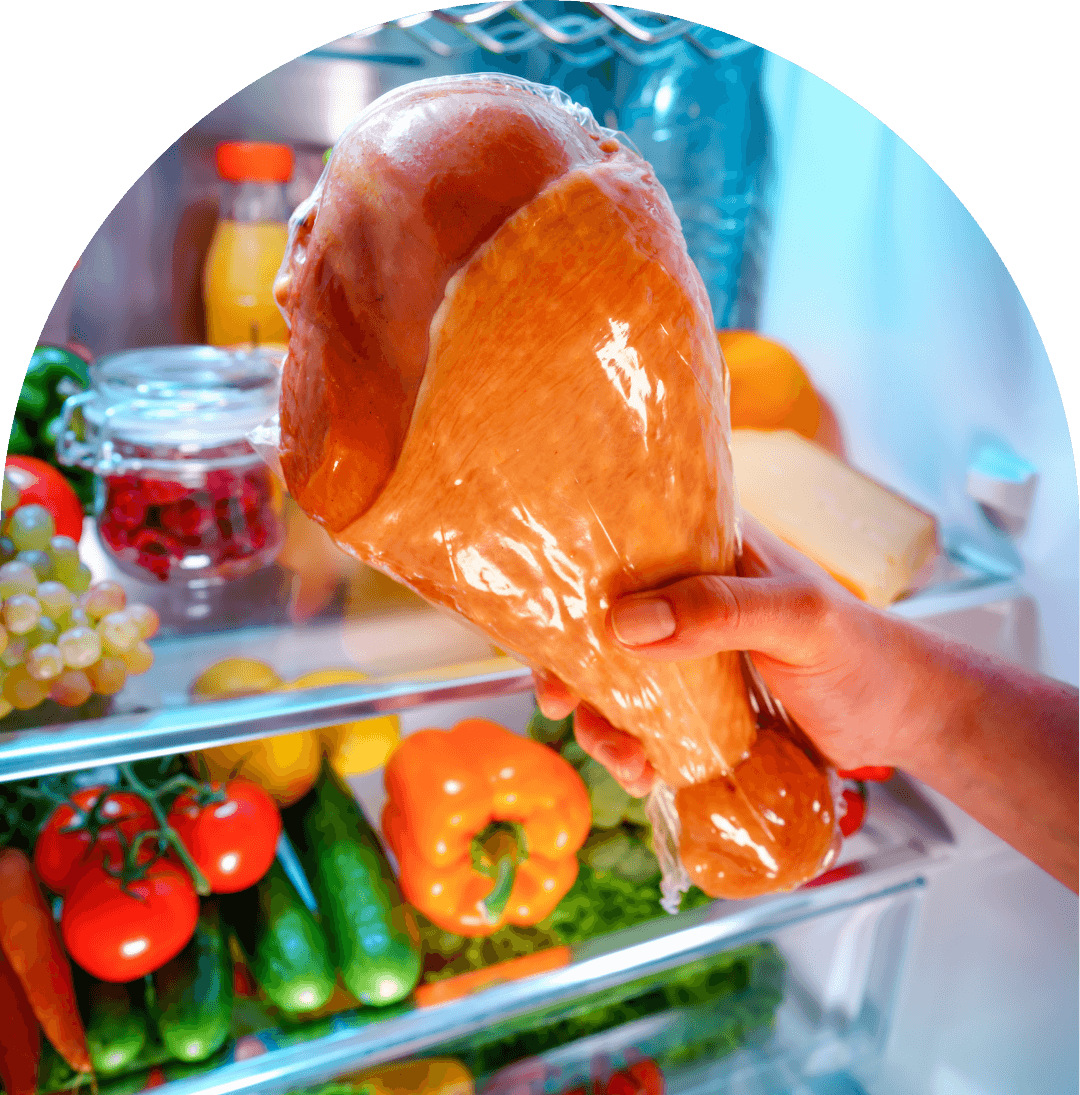 Tryptophan
Tryptophan is an amino acid that the body needs to produce serotonin.
Foods rich in tryptophan: turkey, nuts, seeds, beans & eggs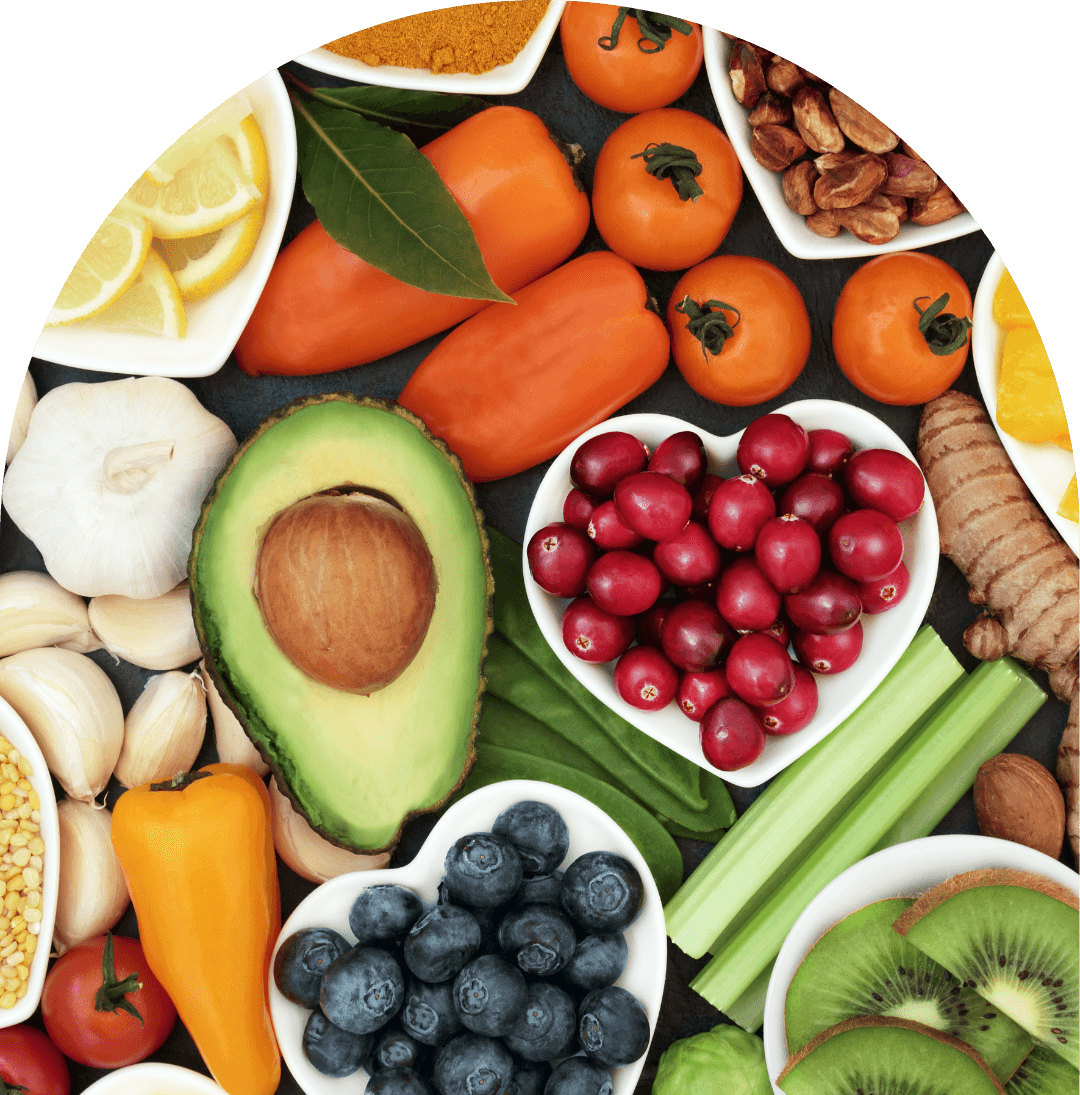 Antioxidants (Vitamin C, Vitamin E, Beta-carotene, Selenium, Zinc)
Antioxidants are super important to protect our brains from free radicals and inflammation which would otherwise interfere with neurotransmitter production and ultimately mood
Foods rich in antioxidants: blueberries, acai, carrots, sweet potatoes, squash, dark green leafy vegetables (spinach & baby spinach, rocket, kale, bok-choy, silver beet, broccoli, brussel sprouts, mustard and collard greens),, citrus, red pepper, almonds, avocado, cashews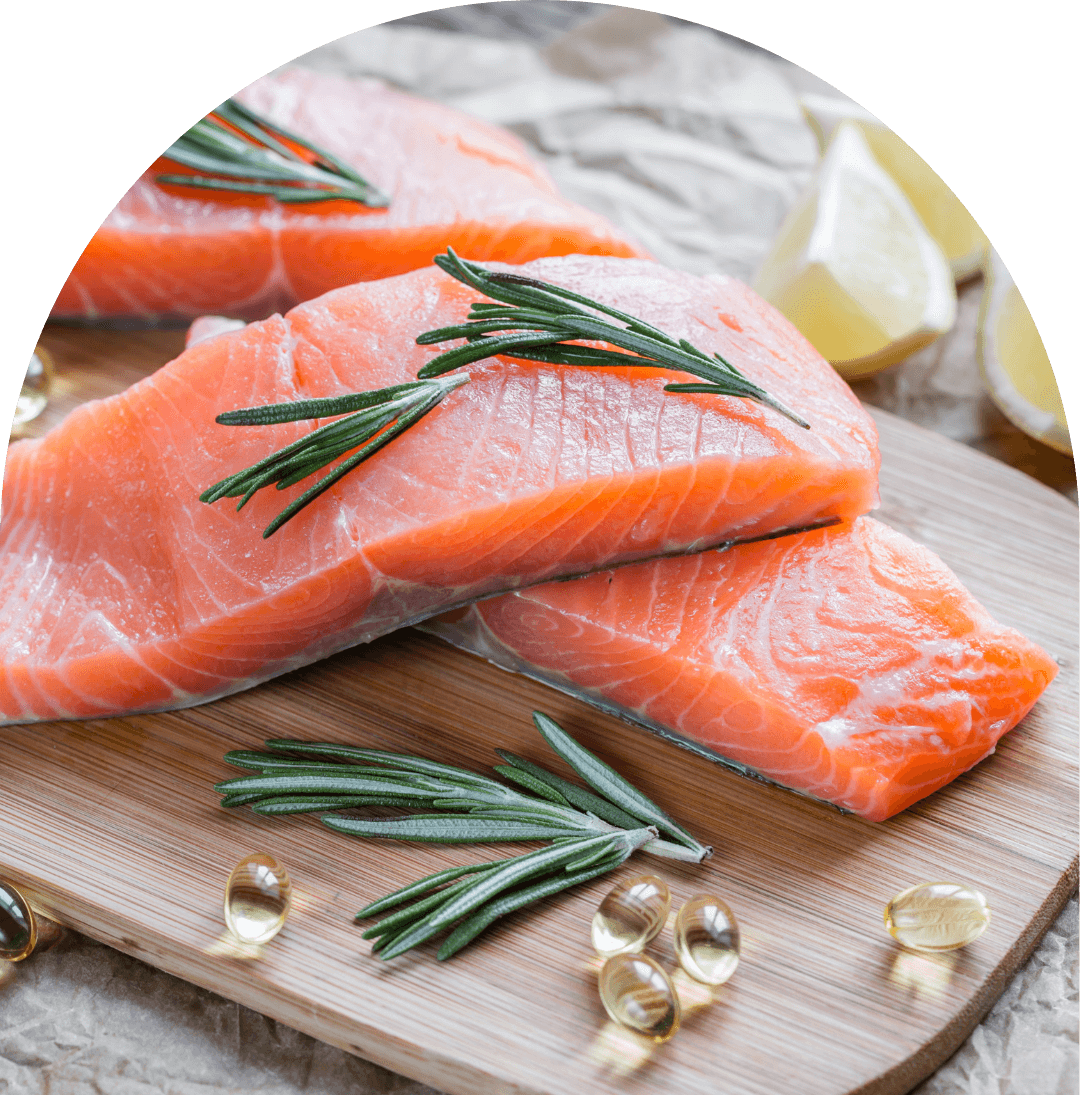 Omega-3s
Omega-3 fatty acids are essential for adequate brain development & function. They also reduce inflammation which would otherwise interfere with neurotransmitter production and ultimately mood. We must get omega's from our food, as our bodies do not efficiently make them.
Foods rich in omega-3 fatty acids: Food sources: Salmon, sardines, white bait, mackerel, herring, halibut, linseeds, chia seeds, hemp seeds, walnuts, avocado, flaxseed/olive/sesame oil, coconut oil/milk/yoghurt, egg yolks. BUTTER (not margarine)
I'll make it easy for you…
Focus on including avocado, nuts and seeds, salmon, grass fed meats, LOADS of greens (at lest 5 cups daily), berries, chia and hemp seeds, sweet potato, eggs, chicken and fish with a couple servings of whole grains (mostly in the form of quinoa, sprouted grain bread, gluten free oats). And not forgetting, dark chocolate
Here are some gorgeous recipes for you to try, packed full of all these gorgeous nervous system nutrients. Enjoy
Breakfast Recipe
BANANA CHOCOLATE CREPES WITH COCONUT YOGURT
INGREDIENTS
6 egg whites

2 tbsp almond milk

½ ripe banana, mashed

1 heaped tbsp raw cacao powder

3 tbsp desiccated coconut

1 tbsp psyllium husk

2 tbsp LSA or ground flaxseed

2 tbsp coconut yogurt

1 tsp vanilla powder

1 tbsp ground cinnamon

1 tbsp virgin organic coconut oil

Coconut flakes & raw cacao powder to sprinkle on top
PROTEIN YOGURT FILLING:
2 tbsp yogurt

1 tbsp protein powder

1 tbsp plant-based milk
PREP TIME: 10 MIN | COOK TIME: 10 MIN | TOTAL TIME: 20 MIN | SERVES: 2
INSTRUCTIONS
Place the egg whites, almond milk, banana, cacao
Powder, coconut, psyllium husk, LSA or ground flaxseed yogurt, vanilla and cinnamon in a bowl and mix well.
Melt some coconut oil in a non-stick frying pan over medium heat. Pour half the batter into the pan and cook for 2 minutes, then flip and cook the other side for another 2 minutes. Remove and repeat with the remaining batter to make a second crepe.
Meanwhile, make the yoghurt filling by mixing all the ingredients together in a bowl until creamy and well combined.
Lay the crepes out flat on two plates and enjoy with the protein filling.
Sprinkle with coconut flakes and cacao powder.
Lunch Recipe
GREEN BREAD (ALTERNATIVE TO PALEO BREAD)

INGREDIENTS
2 cups almond meal, plus extra to coat the loaf tin

½ cup LSA or ground flaxseed

½ cup chia seeds

3 tbsp crushed raw almonds

3 tbsp psyllium husk

1 ½ tsp baking powder

1 tsp Himalayan pink

1 big kale leaf, stalk removed and leaf finely chopped

2 handfuls of baby spinach leaves, finely chopped

2 tbsp of flat-leaf parsley, finely chopped

3 eggs

2 tbsp extra virgin coconut oil

1/3 cup almond milk

Extra virgin olive oil, to serve
PREP TIME: 15 MIN | COOK TIME: 45 MIN | TOTAL TIME: 60 MIN | MAKES: 1 big loaf
INSTRUCTIONS
Preheat the oven to 180'C (160'C fan-forced).
Combine the almond meal, LSA or flaxseed, chia seeds, almonds, psyllium husk, baking powder and salt in a large mixing bowl. Add the kale, spinach, parsley and stir well.
Whisk together the eggs, coconut oil and milk in a measuring jug.
Slowly pour the wet ingredients into the bowl, stirring until everything is well combined. If the batter is too wet, add extra almond meal, if it is too dry, add more milk.
Lightly oil a standard loaf tin (21 cm x 11 cm) with coconut oil. Then coat with some almond meal to prevent the bread from sticking.
Spoon the batter into the tin and bake for 35-45 minutes. Insert a skewer into the loaf to check if it's cooked. If it comes out dry, it's done. If the top is starting to brown, cover with foil and continue baking until cooked through. It will feel more solid than regular bread.
Remove the loaf from the oven and let cool completely in the tin. Cut into slices and serve with olive oil, avocado, eggs, sardines, or other desired toppings.
Keep covered in the fridge for up to 1 week or freeze it for up to 2 months.
Dinner Recipe
SUPER SALAD WITH GRILLED SALMON

INGREDIENTS
4 x 150 g grilled salmon

3 large carrots, diced
5 celery stalks, thinly sliced
2 medium tomatoes, diced
2 medium cucumbers, thinly sliced
10 small radishes, thinly sliced
½ medium red cabbage, thinly sliced
1 large red capsicum, diced
1 large green capsicum, diced
6 cups green leafy greens (rocket, spinach, swiss chard, bok choy)
2 handfuls of fresh herbs, thinly sliced (basil, coriander, mint)
DRESSING
2 tbsp flaxseed oil
2 tbsp lemon juice
1 tbsp apple cider vinegar
1 tbsp tamari
PREP TIME: 20 MIN | COOK TIME: 10 MIN | TOTAL TIME: 30 MIN | SERVES: 4
INSTRUCTIONS
Wash, dice and thinly slice all the vegetables and fresh herbs. Spin them in a salad spinner to remove excess moisture.
Make the dressing by mixing all the ingredients together.
Mix all the vegetables in a big bowl and toss the dressing. Serve half of the salad in two big bowls and store the other half in a big airtight container.
Add the grilled salmon on top of the salad and enjoy.
Snack Recipes
DARK CHOCOLATE AVOCADO PUDDING WITH COCONUT ICE CREAM

INGREDIENTS
1 ripe avocado

160 ml almond milk
2 tbsp chia seeds
30 g cocoa powder
2 tbsp maple syrup
¼ tsp salt
½ tsp vanilla powder
TOPPINGS
1 handful of pistachios, crushed

3 handfuls of fresh berries
3 scoops of coconut ice-cream
PREP TIME: 10 MIN | COOK TIME: 0 MIN | TOTAL TIME: 10 MIN | SERVES: 3
INSTRUCTIONS
Combine all the ingredients in a food processor and blend until smooth.
Finish with a sprinkle of sea salt and garnish with the toppings of your liking.
INGREDIENTS
1 cup walnuts

2 heaped tbsp raw cacao powder
½ cup medjool dates, pitted and chopped
A pinch of sea salt
½ tsp ground cinnamon
½ cup quinoa puffs
1 tbsp virgin coconut oil
2 tbsp ground flaxseed
3-4 tbsp filtered water
TOPPINGS
2 tbsp almond butter

½ tbsp maple syrup
1 tbsp raw cacao powder
Ground cinnamon, for dusting
PREP TIME: 15 MIN | COOK TIME: 30 MIN | TOTAL TIME: 45 MIN | SERVES: 8 Large brownies
INSTRUCTIONS
Place the walnuts, cacao powder, dates, salt, cinnamon, quinoa puffs, coconut oil and flaxseed in a food processor. Add 3 tbsp of water and blend until the mixture is moist and chunky, but not runny. Add 1 tbsp more of water if needed.
Line a 20 cm square baking tin with baking paper, then press the mixture firmly and evenly into the tin.
If you are adding the topping, spread the almond butter over the brownie mixture and sprinkle with the cacao powder and cinnamon.
Cover and refrigerate for at least 30 minutes. Remove from the fridge and cut the brownie into eight even bars.
Dr Miranda Myles Natural Health & Fertility, Naturopath & Acupuncturist, is passionate about working with couples in the management of their fertility issues. Miranda is dedicated to help couples achieve optimal physical and emotional health prior to conception. Miranda provides a beautifully supportive and nurturing environment to allow you to reach your optimal health goals, to enable you to achieve a successful conception, pregnancy and baby.